StarLight Digital Sales is the most tech-innovative Sales House in Ukraine. Basing on the world's best practices of digital marketing, we have developed our own SSP, DSP, and DMP systems and built a full-fledged infrastructure for software advertising.
We also constantly cooperate with the independent advertising management systems like Facebook Ads and Google Adwords just to name a few.
Our exclusive partner is Selectivv Mobile House — the leader in the mobile advertising market in Central and Eastern Europe.



Video SSP
(Sell Side Platform) from
Adtelligent
. Innovative technology for video monetization. It connects the interests of the largest advertisers, leading advertising networks, RTB and DSP, presenting the most profitable way of monetizing every single page view.

DSP Adtelligent
. The newest advertising management system for publishers from one of the world leaders in the market of ads technologies Adtelligent.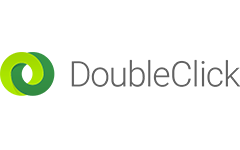 Google's DoubleClick. A complex of leading decisions for advertising management in the programming ecosystem that enables optimization of any type of advertising. All-in-one comprehensive tool developed by Google suitable for all devices.